Usually, many universities don't accept you to a bachelor's if you have who have not graduated from Advanced Level. We usually recommend a student to apply for a 6 month or 1-year foundation course depending on the university's decision after evaluating your results and later apply for the bachelor course at the university. However, not all the university have foundation programs.
This foundation program enables you to apply for an undergraduate degree at the same university or any university of your preference.
Please check below for the top foundation programs that you apply
Requirements to apply
At least Ordinary Level  certificate with subjects  mathematics, English, and Business studies or IGCSE certificate

You Must be 16 years and above

You must be non-Chinese citizen
Business Foundation programs:
If you are interested to apply for an undergraduate business program, I would recommend you to apply for the course at the University below. These are very good universities that offer the  foundation program in China
Beijing Foreign Studies University: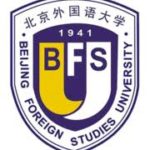 Beijing Foreign Studies University is a good university  Having being Located at Haidian District, Beijing, it is known for being the top university for business studies in China. The foundation course is taught,  It will enable you to apply for an undergraduate major at the university once you will finish the foundation program.
Tuition fee: 
The tuition fee is 15000 RMB per year
Why apply at BFSU
It is among the top universities in China for Business studies course,

Very cool location near the city center, many foreign restaurants, bars and grill restaurants.

Among the most diversified university, a different culture from all over the world.
General Foundation  program
Jiangsu University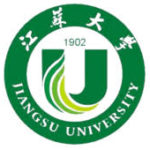 Among the good universities that have a wide variety of courses, Jiangsu University is among them, The foundation course at Jiangsu will enable you to pursue your further career at the university, They have many undergraduates course that you would surely be interested to apply after finishing the course.
Tuition fee: 
The tuition fee is 7800 RMB per semester.
Why apply at Jiangsu University
Lower tuition fee for foundation program compared to other universities.

Varieties of foundation program such as science, business and art  foundation programs depending on the course you would be interested to apply,

Many undergraduate courses that enable you to have variety of choice to persuade your career

Great campus environment
Shenyang Aerospace University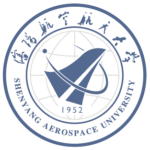 Many students who have graduated from ordinary level or IGCSE are much interested to apply for the program at Shenyang Aerospace University, They have an international foundation course that you can be able to apply for an undergraduate course in China or outside China, this foundation program is a one year foundation program and you will receive a certificate after graduating the course.Please check more  information about the course  here
Tuition fee:     
The tuition fee is 14000 RMB per year.
Why apply at Shenyang Aerospace University
It is an international foundation program, you can apply for an undergraduate course anywhere in the world.

Lower tuition fee compared to another university that offers the course

Suitable if you have the interest to study in another country apart from China
How to Apply
Applying through us is quite easy, all it takes is two simple steps!
1) Start your application
 – You can do this by clicking the "Apply Now" button on the program's webpage. Please read this article 
here
, it explains what documents are needed for your application.
2) Submit your application – Once you are done with your application, please click the "submit application" button in the confirmation section of your online application. We will review your documents for free and guide you through the next steps.