China Admissions Service Options
Our basic service is free, you just need to pay the application fee for each university. The university requires the application fee to process your application, prepare your visa, and send to you by mail to your home country.
Let us know if you have any questions about our service.
Please see the information below.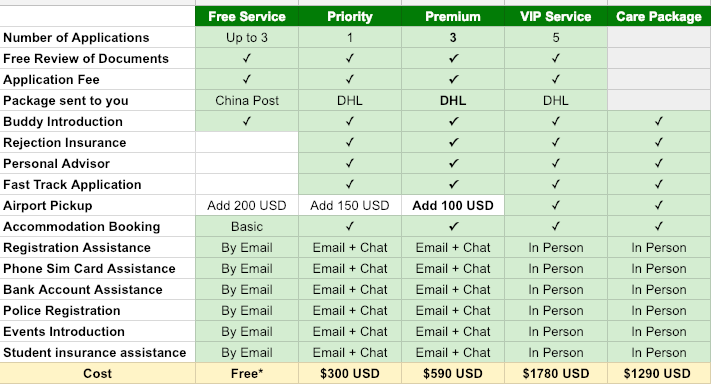 Further information on the services are here:
Free service
Priority service
Premium service
VIP service
Care package
Please let us know your application ID which one you are choosing when you check out.