Seeking entrepreneurial head of operations to join our team to help take our service to world class level as we scale up
Are you entrepreneurial, someone who cares about people, don't mind getting your hands dirty and looking to do something big?
We are China Admissions, an investor backed online platform for international students to apply to Chinese Universities. We partner with 90 top Chinese universities, and have over 100,000 registered students.
We are growing fast and looking for a head of operations to help upgrade our student experience to world class level as we scale up.
Your Objectives
In the first 6 months you will have the following objectives.
1> 
World class Service
Upgrade our student experience to world class level.
The old way of applying to university sucks. We seek to WOW students with service so stunningly good they can't believe it.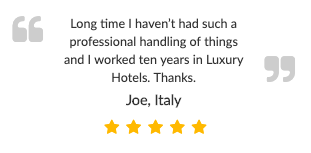 This means replying to questions with the speed of elon musks spacex rocket, 99% admissions success rate, and solving the days problems before we've had time for breakfast.
2> 
Automate our admissions process.
Work with our tech team to ensure that students are fully informed through our platform, can use it easily and don't need to contact us. It just works.
3> 
 Set up our admissions ready for take off.
– Work with our recruitment team to increase our applications processing rate from 1000 to 3000 per year while maintaining world class service quality. This means hiring, training at least 2 new people, managing, motivating team and doing what it takes.
Working environment
We need someone with a native level of English, international experience is a must. Entrepreneurial interest or experience is an advantage. Chinese language, some knowledge of tech is an advantage but not necessary.
We value mindset and attitude over skills. We highly value the ability to learn, being open minded, caring about others with a service mindset and a full stack, get stuff done attitude.
The salary is competitive, with full social insurance and work visa support for internationals. You'll be surrounded by the smartest people in the industry who are fun to work with and great to learn from. We have a results oriented culture with flexible schedule and national and international travel opportunities.
We believe that talent is everywhere. We do not discriminate.
The next step
Sound interesting to you? We'd love to hear from you
Shoot us an email at careers@china-admissions.com with your CV and we'll set up a time for a chat
Latest posts by Richard Coward
(see all)